On a scale of one to 10, how engaged and happy do you think your employees are?
Do they work together towards a shared goal? Are they motivated?
These are some of the questions that HR managers ask when trying to measure how emotionally and mentally connected workers are to their jobs, their teams, and the company as a whole.
Having an involved and enthusiastic staff leads to better company culture, productivity, and employee morale. If your workers are happy and feel a sense of belonging to their teams, they will be more inclined to remain with your company and put in additional effort to reach the next level of success. It's no wonder that,
54% of employees say a strong sense of community (great coworkers, celebrating milestones, a common mission) kept them at a company longer than expected.
Team building kits are shippable experiences (usually in a box or basket) that allow your employees to bond over a shared activity. There is no shortage of different types of team building packages and almost all of them can work in an in-person or virtual environment.
Since these kits can be used as icebreakers, team building exercises, or celebrating at work — we wanted to share a list of the best team building kits to boost employee morale and promote bonding this year.
That's why we have compiled a list of the best team building kits that will boost employee morale and productivity.
So, let's take a look at the 13 best team building kits for 2022!
In this carefully curated Icebreaker Box, you will find everything you need to break the ice, connect with your team, and celebrate significant employee accomplishments.
Why this is a good team building kit: This box contains a wine tumbler that's perfect for celebrations, yummy healthy snacks, a cocktail kit that's ideal for a virtual happy hour, and a team icebreaker activity to kick off any meeting!
Find it here: Icebreaker Box
With this Italian-inspired box, employees will have all the ingredients and help to learn how to make three traditional Italian meals. If you choose, you can even have a culinary specialist guide your team through a delectable journey of learning how to prepare a wonderful Italian dinner from scratch.
Why this is a good team building kit: This virtual team building activity is perfect to engage and entertain remote teams. Participants will get to ask questions, learn some of the secrets of Italian cuisine, and even share their own kitchen tips and tricks.
Find it here: Italian Cooking Kit + Class
The Sips & Snacks Box is filled with high-quality sweets, healthy scrumptious treats, and delicious wine that will have coworkers savor every mouth-watering experience.
Why this is a good team building kit: This curated care package is a great conversation starter and delivers a special experience that employees will appreciate while snacking on these yummy delicacies.
Find it here: Sips & Snacks Box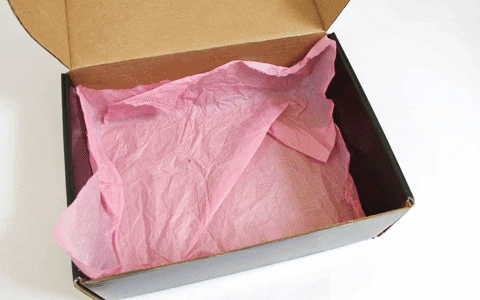 Confetti's at-home beer tasting will get employees right down to business! An expert will lead participants through a series of steps that include examining and sampling each unique beer's look, smell, taste, and other characteristics.
Why this is a good team building kit: This is a unique and fun virtual team building kit and activity that will definitely help employees bond over virtual cheers!
Find it here: Beer Tasting Kit
Get ready to take virtual team lunch to the next level with Confetti's Lunch Party. Employees and coworkers will get an invitation with detailed instructions and a promo code that allows each one of them to choose any customized meal they want and deliver it to their doorstep.
Why is this a good team building kit: Free meals and lunch buddies? What's better than that to boost employee engagement and bring people closer together?
Find it here: Lunch Team Building Party
There's no such thing as too much wine! This Virtual Wine Tasting Kit will have wine experts guide the virtual tastings and teach participants about the unique characteristics of the wines they are savoring.
Why this is a good team building kit: Fun and educational elements like trivia quizzes, team building games, and a live Q&A session will enhance the whole experience and help team members bond as well.
Find it here: Virtual Wine Tasting Kit
This subtle and heartwarming care package will get your cocoa party started in no time! It's simply ideal for a warm virtual or in-person gathering!
Why this is a good team building kit: Enjoying a cup of heavenly hot chocolate with employees and coworkers is everything you need to develop close-knit relationships with one another.
Find it here: Hot Cocoa Kit
Virtual happy hour is now easier than ever with the Happy Hour Kit. From a cocktail kit and a party horn to lip-smacking snacks, this carefully curated snack gift box has everything needed for employees to have a blast without ever leaving their house.
Why this is a good team building kit: The combination of tasty treats and intriguing icebreakers will be a big success with coworkers and a great gift box idea.
Find it here: Happy Hour Kit
A guided meditation and journaling exercise will help participants clear their minds before they dive into an enlightening arts and crafts session.  With the Vision Board Workshop, employees will be able to express their ideas creatively.
Why this is a good team building kit: Being around creative people and hearing about their goals and dreams is nothing less than a positive experience and successful virtual team building event. It can be a great way for a small team to get to know each other a bit better while setting up some tangible goals to aspire to.
Find it here: Vision Board Workshop
Your team will be able to create a watercolor masterpiece with the help of painting instructors who are experts in their fields. Participants will learn how to experiment with the watercolor medium following simple and easy steps.
Why this is a good team building kit: Employees will unleash their creativity through a guided team building event that blends a comfortable atmosphere with a nice and relaxing watercolor experience.
Find it here: Watercolor Painting Kit
Spice up your virtual team meetings with a herbs & spices box! Employees will learn about the most important herbs and spices in the world along with the culinary methods for bringing out their best flavors.
Why this is a good team building kit: This is a great icebreaker and an interesting virtual event gift box that will have employees and coworkers excited and ready to learn something unique and new.
Find it here: Herbs & Spices Kit
The Happy Camper preset collection has all of the necessities for a relaxing evening spent around a campfire with colleagues. The set includes a cup, a S'mores Single Serve Stuffer, and a toque. Perfect to enjoy on a sunset hike or on a coworkers' back patio!
Why this is a good team building kit: The Happy Camper is an excellent gift for employees. Sharing S'mores, stories, and songs around the campfire is the perfect way to make them feel connected.
Find it here: Happy Camper Box
Employees will have the opportunity to learn about essential oils, aromatherapy, and their benefits, as well as receive advice and recommendations on how different oils and mixtures might benefit them. They will also get to make their own essential oil blend.
Why this is a good team building kit: In order to enhance physical, mental, and emotional well-being, employees will learn how to utilize essential oils optimally in the workplace. This is an engaging team building exercise since it focuses on employee wellness as a whole. Your team will feel appreciated and satisfied.
Find it here: Aromatherapy & Oils Class
---
People Also Ask These Questions About Team Building Kits
Q: What is a team building kit?
A: Team building kits are gifts, care packages, or experiences that promote teamwork and are designed to help team members develop stronger bonds.
Q: What are the benefits of purchasing team building kits?
A: Team building kits show employees that their efforts are valued, encourage them to participate, and boost employee engagement. Using team building kits may help your employees be more productive while improving their overall well-being at work.
Q: How do I choose a team building kit that works for my team?
A: When choosing a team building kit, keep in mind what your team needs and what is best for it. Choose kits that are suitable for your employees and that will keep them engaged whether in-person or via zoom.
Q: How much should I pay for a team building kit?
A: Group size affects how much you pay for a team building kit. The bigger the group, the higher the cost. The prices of gifts, care packages, and experiences also vary, depending on what the company is looking for and its allocated budget.